YOUR STORY CAN CHANGE LIVES!
When asked how we can best serve guru and God, Paramahamsa Vishwananda often encourages us to share our own experiences of being on the bhakti path.
'If an experience has changed your life, especially if that experience has transformed you, then it is important to share it with others.'
– Paramahamsa Vishwananda
Your personal story of transformation can inspire others to change their lives for the better. When shared with love and feeling, your story can truly be a divine gift. 
'Don't have fear to talk about your path. Be strong! Know that you are doing something for humanity.'
– Paramahamsa Vishwananda
HERE'S WHAT YOU WILL LEARN
The 4 key principles to keep in mind when telling stories
How to share Guruji's love through storytelling
A short meditation to find the right story to tell
A simple 5-Step Formula to use in crafting your stories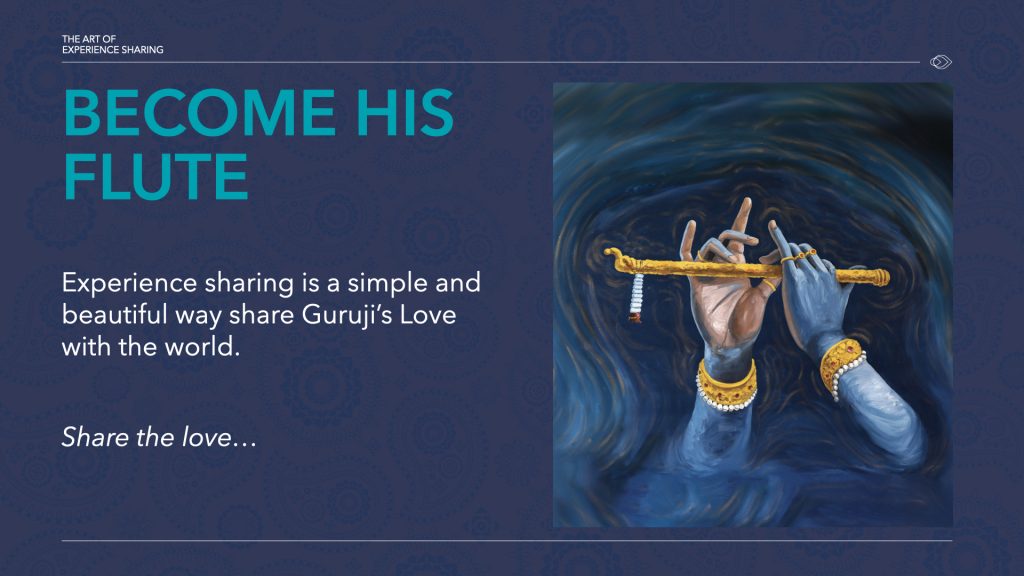 DIVE INTO THE EXPERIENCE!
Translations
Translation files can be found on the Storytelling Basics page. The following languages are currently available: Chinese, Czech/Slovak, German, French, Japanese, Polish, Portugeuse, Russian.