Get Started
This course is currently closed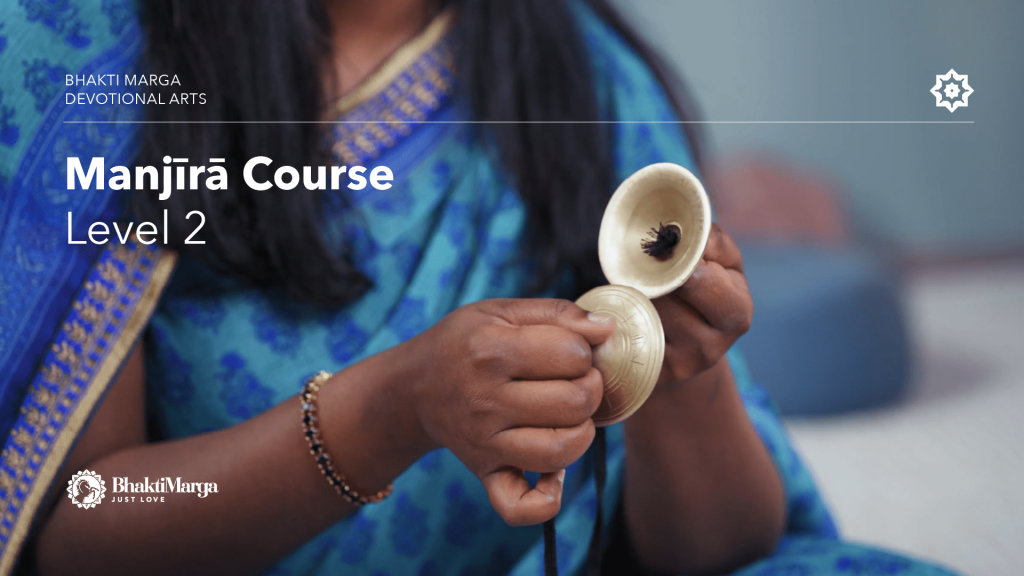 This course is delivered by Bhavani who has been trained in Indian Classical Arts from a very young age. Through short, digestible video modules which you can repeatedly refer back to, and play along with, you can grasp how to play the big manjīrā alternatively known as the whompers.
The big manjīrā are a powerful and very audiable contributor to the sound of Kirtan which is why it is very important to be proficient in the basic manjīrā workshop module, which is also delivered by Bhavani.
You will learn how to hold the big manjīrā correctly and at which points to hit the big manjīrā in order to create different sounds. You will also learn the most important beats used in kirtan as well as the variation of those beats.
There is a final 'play along' with the teacher and mṛdaṅga to gain more proficiency. The video modules are more than 15 minutes in total with beats given also in a written form so that you can keep practicing.
Enjoy!